"Getting ahead of the compliance eight-ball before the end of the year can save time and stress."
For most of us, the end of October and beginning of November is the swan song of autumn – the last few weeks to enjoy pumpkin-spiced everything and the colors of fall before winter arrives. If you're an HR professional, however, you're focus is probably elsewhere: everywhere you turn, there's another compliance requirement you need to meet.
There's a lot of ground to cover with compliance, even if you were just to address regulations outside of health care. Throw open enrollment into the mix and your HR department has its work cut out from now until year-end (and beyond). Which is why having a comprehensive year-end checklist – one that includes each regulatory requirement and actionable steps for staying on top of these compliance obligations – can be extremely helpful in keeping your team on track. Here are a few areas you want to be sure to include on your checklist:
Addressing open enrollment and benefit plan participation
When it comes to compliance-related issues around employee benefits, more likely than not, you'll need to handle some tasks before your actual open enrollment period opens, while others will be addressed afterward.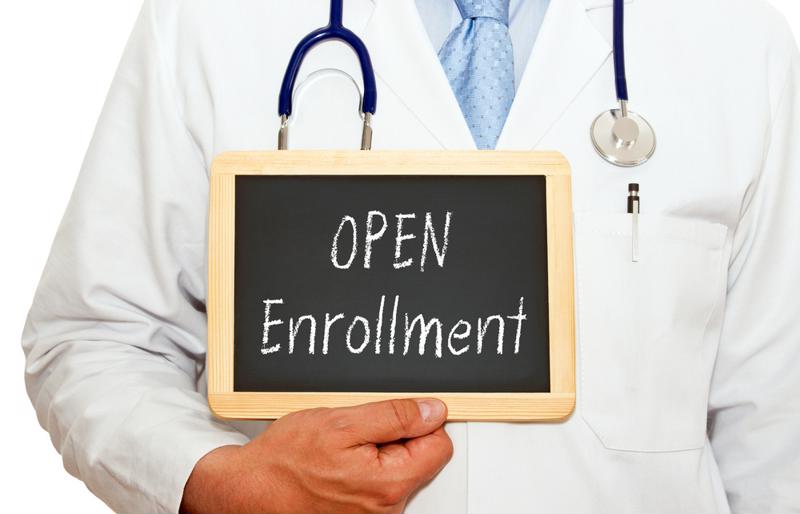 Obviously you and the providers you select for your benefit offerings need to know how many employees enroll in each plan. But more importantly is ensuring your company adheres to the compliance requirements outlined in the Affordable Care Act. Two guidelines to keep in mind:
1) all employees must be enrolled in your offerings unless they opt out of them in writing or you can prove you fit into any of the "safe harbors" (standards for ACA obligation exemption) for certain months of the year.
2) At least one health plan you offer must meet the new IRS affordability standard, costing no more than 9.78% of one's monthly household income.
For more on ACA compliance, check out our blog, ACA compliance: what HR pros need to know.
I-9s and employee authorization
In the past few years, compliance with work authorization laws has taken a front seat as it quickly became a major priority of the federal government. According to attorney Robert Y. Tsai of the Holland & Hart law firm, Immigration & Customs Enforcement (ICE) conducted nearly 6,000 audits of I-9 and supporting employment verification forms while engaging in over 6,800 worksite enforcement investigations in 2019. In comparison, in 2013, the agency conducted approximately 3,000 audits which was the single-year record until 2018, according to The Associated Press.
If your company is subject to an ICE audit and found in non-compliance, the penalties can be significant: According to a recent edition of the Federal Register, I-9 violations carry a minimum penalty of $230 (while maxing out at over $2,200). One way to avoid the potentially damaging fines is to conduct an internal I-9 audit. Fox Rothschild LLP recommends having an immigration-law attorney or another HR professional with considerable immigration experience help review I-9s for completion and accuracy. Depending on the demographics of your workforce and your industry, it may be worthwhile to establish a compliance program specifically focused on these regulations.
Payroll compliance checks
As you near the end of the year, it's also time to start getting certain payroll-related ducks in a row for purposes of tax compliance: Every W-2 needs to be in order, of course, with correct personal and financial details (name, address, Social Security number, jurisdictional info, exemptions, filing status and so on). Then you must handle similar tasks for any contract employees you have on your staff.
Mistakes on any employee's record could lead to financial penalties, such as when one employee's deductions are inaccurate due to an incorrect SSN. Using a combination of HR software and resources like the Social Security Administration's number verification and Employer Verification Request, you can make sure you stay on top of this issue.
Questions of worker classification
With the new Department of Labor overtime rule going into effect Jan. 1 of the new year, now is an excellent time to determine how it impacts your employees. If you want to continue not paying overtime, you will have to raise salaries to exceed the new threshold of $35,568 in annual gross income. Otherwise, you must re-classify exempt employees as non-exempt.
It's worthwhile to think about the risk of legal action when considering this issue: As pointed out by SCCE's Compliance and Ethics blog, major corporations like Amazon and Uber have been under scrutiny during the past few years due to worker classification issues, with the latter paying $100 million altogether to settle two lawsuits related to this issue. As much as your company needs to keep its costs in check (typically a main reason for classifying workers as overtime-exempt), it's important to weigh the long-term ramifications and expenses resulting from any choice you make.
Last but not least: Do you have the right technology in place to help manage daily administrative HR tasks while staying compliant? If not, it might be time for a change. PeopleStrategy can be your one-stop shop for all essential HR tasks – year-end or otherwise. The platform handles the full gamut of critical HR tasks all through one interface and helps ensure compliance through automated regulatory filing of I-9s, E-Verify data, ACA compliance reporting and other legally required information.